Today I'd like to share with you some of my thoughts on natural and organic skin care and make up. Its something I've been getting more interested in recently, especially after reading books such as Crazy Sexy Diet and a new book I have recently purchased – The Beauty Detox Solution by Kimberly Synder (review to come!) Both books briefly discuss some of the issues with modern skin care and make up products and some of the possible side effects of using products full of artificial ingredients and synthetic chemicals.
The skin is the bodies largest organ and absorbs whatever we put on to it. When I pay so much attention to the quality of what I put into my mouth, it made me wonder why I didn't give the same consideration to what I put on my skin. I do believe that what we eat has a huge affect on our skin and beauty, so it makes sense to support that by using products that aren't going to negate the effects of a healthy diet!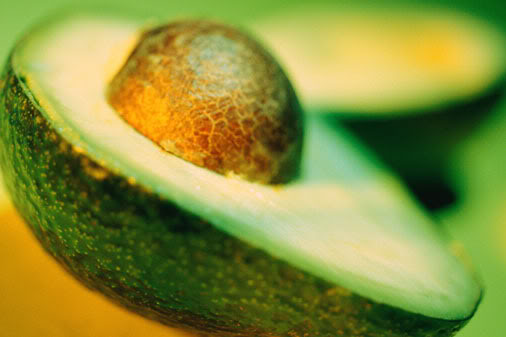 Source
Of the wide range of synthetic chemicals used in modern skin care and make up some research has shown that they can be irritants, release formaldehyde (which some studies show has links with cancer), can generate other carcinogens and even disrupt hormones, not to mention the ecological impact and animal welfare concerns connected to some ingredients.
'Natural' and 'Organic' branded products tend to be free from (or mostly free from) these synthetic ingredients and instead use naturally sourced and sometimes organic ingredients instead, with the belief that this will reduce our toxic load, be better for us and better for the environment.
My favourite natural and organic brands include:
Lush – I don't think I know anyone who doesn't love Lush! I adore the smell of their shops on the high street. They pride themselves on creating products using fresh fruit, vegetables, oils and safe synthetics with environmentally friendly packing and a commitment to animal welfare. I've currently got my eye on this perfume set with a range of mini fragrances:
Korres – I really love the Korres brand, products come clearly marked with what ingredients they contain and if they are vegetarian and vegan. My favourite products include the bitter almond shower gel, bitter almond body milk and raspberry lip gloss:
Kiehls – Kiehls only use a minimal amount of synthetic ingredients in their products. I love their Creme De Corps body lotion which contains almond oil and is so nourishing on my skin:
Dr Organic – I like Dr Organics as a more affordable brand of natural and organic skin care. I've been using their Rose Otto night cream, eye cream and shower gel:
Naked Body Care – Another more affordable brand often available on a 3 for 2 offer in Boots, I've been using the detox shampoo and rescue conditioner:
Green People – I've only recently became aware of this brand as I was looking for a natural organic facial day moisturizer with sun protection:
I found this product and love it! It works really well on my skin and doesn't leave it feeling greasy or oily. It contains hemp oil, aloe vera and green tea.
I recently placed an order with Ophelia Organics that stock a range of organic skin care and make up lines. I got this amazing facial wash:
This smells fabulous and really leaves my skin feeling clear and oil free!
Of course you can always make your own beauty products, that way you know exactly what your putting on your skin! I often make a body scrub with sugar and olive oil, as well as using the almond meal leftover from making almond milk as a facial scrub.
Source
I am aware that the 'natural' and 'organic' labels are in danger of being used as a sleek marketing tool to cash in on the interest in natural products so its probably worth checking out each brand before you buy and looking at the ingredients lists to see if what you are getting truly is what you are looking for. The ingredients lists on some products can be really scary to read but this excellent list of which ingredients to avoid from the Green Beauty Bible site gives a clear and easy to understand guide of what to look out for.
Now, a beauty blogger I am not, these are just my thoughts and experiences on the topic. I can't say that my skin is perfect or has dramatically improved since using more natural and organic products, but I certainly feel more comfortable avoiding potentially toxic ingredients, especially in products like moisturisers that absorb right into the skin.
What are your thoughts and experiences with natural and organic skincare and make up? I'm definitely wanting to start using more natural make up – do you have any favourite brands you'd recommend?
I'm also guest posting today over at the lovely MovesnMunchies – please go and check it out and leave me some comment love!