Hi guys, happy Wednesday! I can't believe its Wednesday already, this week has flown over. Hope it has been a good one for you! Thank you for all of your wonderful as usual comments on my last post. You guys rock! I really love sharing how I'm feeling around things like that – and you are always so understanding and supportive, so thank you :-)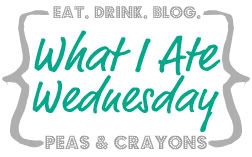 These are my eats and goings on from Monday. I got up, had my lemon and warm water and apple cider vinegar with water and then hit the gym:
Just about to hit the weights, looking classy with no make up and giant hair band ;-)
At 7am I was the only one in there. Can I just say, continuing on from yesterdays post, I am really digging the definition I have going on in my arms and shoulders and I like the curve I have at my waist. No shame in being proud of your best bits right? I did 5 minutes on the cross trainer to warm up, my strength training workout 1 and then 10 minutes of HIIT on the bike.
Breakfast was a smoothie in a bowl made with purple kale, frozen cherries, Good Hemp Chocolate Gym Shake protein powder, almond milk and ice:
I topped with with plenty of delicious almond butter and some bee pollen for crunch. Now that its colder weather I'm just reducing the amount of ice I add to my smoothies. I probably added a little too much to this one though! Brrrr! I also had a mug of green mate chai tea (to warm back up):
Loving that tea at the moment, I love all things chai spiced :-) I snapped a quick OOTD on my way out to work:
Army style jacket: c/o Next, pink scarf: Topshop, oversize cream jumper: Monki, bag: Oasis, black thick leggings: Topshop, brown boots: New Look
I worked on several things in the office and then came home just before lunch so I could focus on some more detailed stuff in the afternoon. I had packed my lunch salad up already so just ate it as is:
Mixed leaves, tricolour quinoa, yellow pepper, black beans and green goddess dressing.
During the afternoon I drank about three pots of tea! I make a pot up with one green tea bag and one pukka three ginger tea bag:
I got a bit nibbily so grabbed some home made raw cheesy kale chips for a snack:
Then a bit later I made a vanilla cinnamon smoothie with Life's Basics Unsweetened Vanilla protein powder, unsweetened almond milk, maca, vanilla stevia, ice and cinnamon:
For dinner I made a frittata / omelette type thing with red onion, chard, 2 eggs, 1 egg white topped with organic goats cheese and served with spinach:
I have a lovely frittata recipe very similar to this coming up for you tomorrow! For dessert I had some roast plums and figs with 2 tbsp of tahini:
I had roasted the plums and figs in coconut oil at the weekend so just warmed them in the microwave and topped with the tahini. Heaven in a bowl right there, I will never get sick of tahini! I finished the day with my usual mug of herbal tea.
You know, I have to admit I sometimes get nervous about posting pics of myself on here, particularly when I'm wearing more figure hugging stuff like my gym wear. But that has never stopped me before, I've even posted pics of my loose skin! For me, being body confident has been helped by accepting some of my 'problem areas' and instead focusing on my 'best bits'. I also try and remember that my body is just one tiny aspect of who I am – the real best bits are what inside: kindness, passion, tolerance etc. I think its an unfortunate part of being a woman that to some extent we all struggle with being body confident. Tell me what 'best bits' of your body you are proud of?