I just wanted to take some time out to introduce, and reintroduce my fabulous Blog Sponsors for January!
The High Tea Cast
Fed up with podcasts dominated by techy old men, and magazines plastered with scrawny malnourished women they set about in July 2011 to bring something different to the ears and eyes of intelligent and sharp thinking women (and men) everywhere.
Working with a witty, intellectual and quite frankly sarcastic editorial team (including me!) The High Tea Cast tackles topics and issues in the way only your best friend would know how to – honestly, and to the point. We've got a monthly podcast and ad-hoc minicast series, a daily blogzine and a monthly newsletter packed to the brim with sane blatherings on the things that bother you most on a daily basis. Sex, style, food, culture, opinions and music – they've gone there!
I love The High Tea Cast – if you are looking for original, funny and thought provoking content then look no further. It's a must read for all women in my opinion! As I said, I am delighted to be part of the writing team behind The High Tea Cast. I contribute to the Health Diaries section and you can find all of my posts here. Find them on Twitter, Facebook and Pinterest.
Happy Sugar Habits
Happy Sugar Habits is written by the lovely Laura, a former self confessed sugar addict who shares information and resources around sugar in your diet, the consequences and how to live happily and healthy without it! Find her on Twitter and Facebook
Paperbagblog
Paperbagblog is a lifestyle blog written by the wonderful Christina. Check out her Wednesday Wishes posts for some serious fashion, design and food loves and her recent contributions to the Alpro #deskfest, including this awesome peanut butter granola! Find her on Twitter, Facebook and Pinterest.
Nuku Nuku Haramaki
If you are feeling the cold right now, and let's face it, who isn't this weekend! Then check out the amazing Haramaki! These are Japanese Belly Bands that you wear under your clothing to keep you warm by raising your core temperature. They are also great for supporting your belly if you are pregnant or offering additional coverage to clothing that might ride up. The 20% offer will be running out soon, so don't delay and treat yourself!
Trumi
Trumi offer delicious vegan and superfood packed snack bars aimed at busy women. They come in tasty Raspberry Cacao and Hazelnut Berry flavours. The My Trumi blog will be coming soon, so keep an eye out! You can follow Trumi on Twitter and Facebook.
Teavivre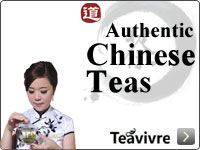 For the best quality teas direct from China, check out the Teavivre site! If you are a tea fan you'll be hard pressed to find a better source of traditional Chinese teas. They also take payment via PayPal for added convenience. Find them on Twitter and Facebook.
Coyo
Wow is all I can say about this yoghurt, seriously it is amazing stuff! Vegan and Paleo diet friendly, this is the most luscious and creamy yoghurt ever. You can now also purchase from Ocado! The yoghurt is available in natural, mixed berry, mango, pineapple and raw chocolate (OMG!) Find them on Twitter and Facebook.
iHerb
Of course I can not forget my lovely long term sponsor iHerb for an unbeatable range of health foods not available else where in the UK.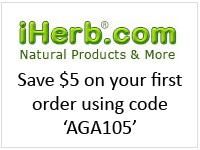 If you are unsure about the ordering process, see my How to order from iHerb post for full instructions!
MyProtein
If you are looking for protein supplements then MyProtein is a great place to start, however I personally shop with them for the most amazing almond butter and coconut oil – excellent quality and value, check them out!
If you are a blogger or a small business and would like to advertise with me please get in touch.
The blog attracts a variety of readers interested in healthy living, fashion and style. Sponsorship of Keeping Healthy Getting Stylish is a great way to promote your blog and attract new readers, build your Etsy business or your healthy living brand.
Sponsorship is available on a monthly basis and involves a 200×150 pixel ad for your blog or business with embedded link placed on the blog, twitter shout outs and a monthly feature in my 'Spotlight on my Sponsors Post' – like this one ;-)
For blogs or Etsy businesses I offer an introductory offer of just £10 a month. Due to high demand I also now offer extended deals for 3, 6 and 12 months. Don't worry if you don't have a blog button as I can design you a tailor made blog button for just £5!
If you would like further details of my traffic and users I can provide you with my press pack, just drop me an email at laura@keepinghealthygettingstylish.com.