Shop
Here are a selection of some of my favourite products. Please note that many of these links are affiliate links, should you choose to purchase by clicking through, I will receive a small commission. Thanks for supporting me in this way :-)
If purchasing from iHerb – you can save $5 on your first order using code AGA105! Here is my guide How to order from iHerb.
If purchasing from Goodness Direct – you can save £10 on any orders over £35 (plus free delivery) using code 32234MNU. Code valid for a single use per house hold.
Any questions, please feel free to email me laura@uniquelyhealthy.com
Kitchen Equipment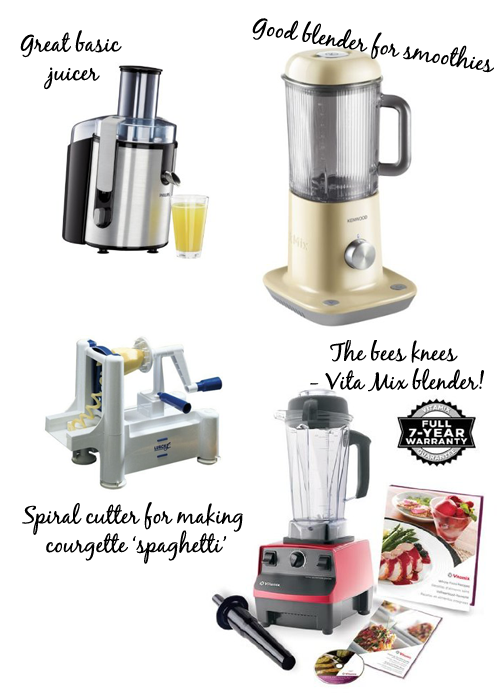 Philips HR1861 Whole Fruit Juicer, Aluminium
Kenwood kMix BLX520 Blender, Almond Cream
LURCH 10303 Spirali vegetable cutter
Vitamix TNC Red 010232 Blender
Green People Day Solution Moisturiser
Justin's Chocolate Hazelnut Butter
Justin's Vanilla Almond Butter
White Chocolate Wonderful Peanut Butter
Dark Chocolate Dreams Peanut Butter
Large tub of pure Almond Butter which you can also get as Cashew Butter
Life's Basics Unsweetened Vanilla Protein Powder – plant based
Jarrow Organic Unsweetened Chocolate Brown Rice Protein Powder
Vanilla Sun Warrior Protein Powder
Chocolate Sun Warrior Protein Powder
NuNaturals Plain Stevia Drops
NuNaturals Vanilla Stevia Drops
For raw food ingredients I love Raw Nibbles.